There are so many options to choose when it comes to outgrown baby clothes, you can take your baby clothes to a charity shop, sell them on online or give them to friends.
It can be difficult to part with your favourite baby items, especially those that have special meanings. Such as your baby's first outfits or baby grows that look so gorgeous on your little one.
We are all guilty of keeping these special baby items, putting them in a cupboard or up in the loft and then forgetting about them. At infinity keepsakes we re-purpose your meaningful baby clothes into treasured keepsake that can be displayed and cherished for many years.
Our keepsake gifts can be made from virtually any baby item including vests, grows, blankets, muslin clothes, jumpers and even bibs can be incorporated. We try our hardest to include those special emblems and images from your baby clothes.
Infinity keepsakes are all about creating memories and we have a range of gifts that are perfect for this. Whether you have one item or a big bundle, there is a keepsake gift you'll love.
Our gorgeous Memory bears are a beautiful way to treasure your favourite baby clothes. They come in two sizes, our standard size requires a minimum of 5 baby-grows and our large size 10 baby-grows. You can make your memory bear extra special by adding personalisation to the bear's feet, a heart tag that is tied around the teddies neck or accessories such as a scarf or tutu.
We have a whole range of keepsake animals available from elephants, bunnys, cats, mice, lions and even dragons. Our keepsake animals come in two sizes, perfect for small or large bundles of baby clothes.
You can enhance your memory keepsake teddies even more by adding weights. The keepsake will be weighted to the same as your baby at birth. Our weighted memory bears can hold up to 10lbs and our weighted animals can hold up to 8lbs.
Our memory blankets and quilts are a lovely keepsake to display all your favourite outgrown baby items; we have a few different types too choose from. Our fleece memory blanket and bobble fleece blanket are made from super soft snugly fabric, perfect for snuggling up to on the sofa. Our luxury memory quilt is made from 100% cotton with hand-sewn binding for that extra luxury finish. Our blankets and quilts are available in various sizes and colours, a beautiful way to reminisce those special memories.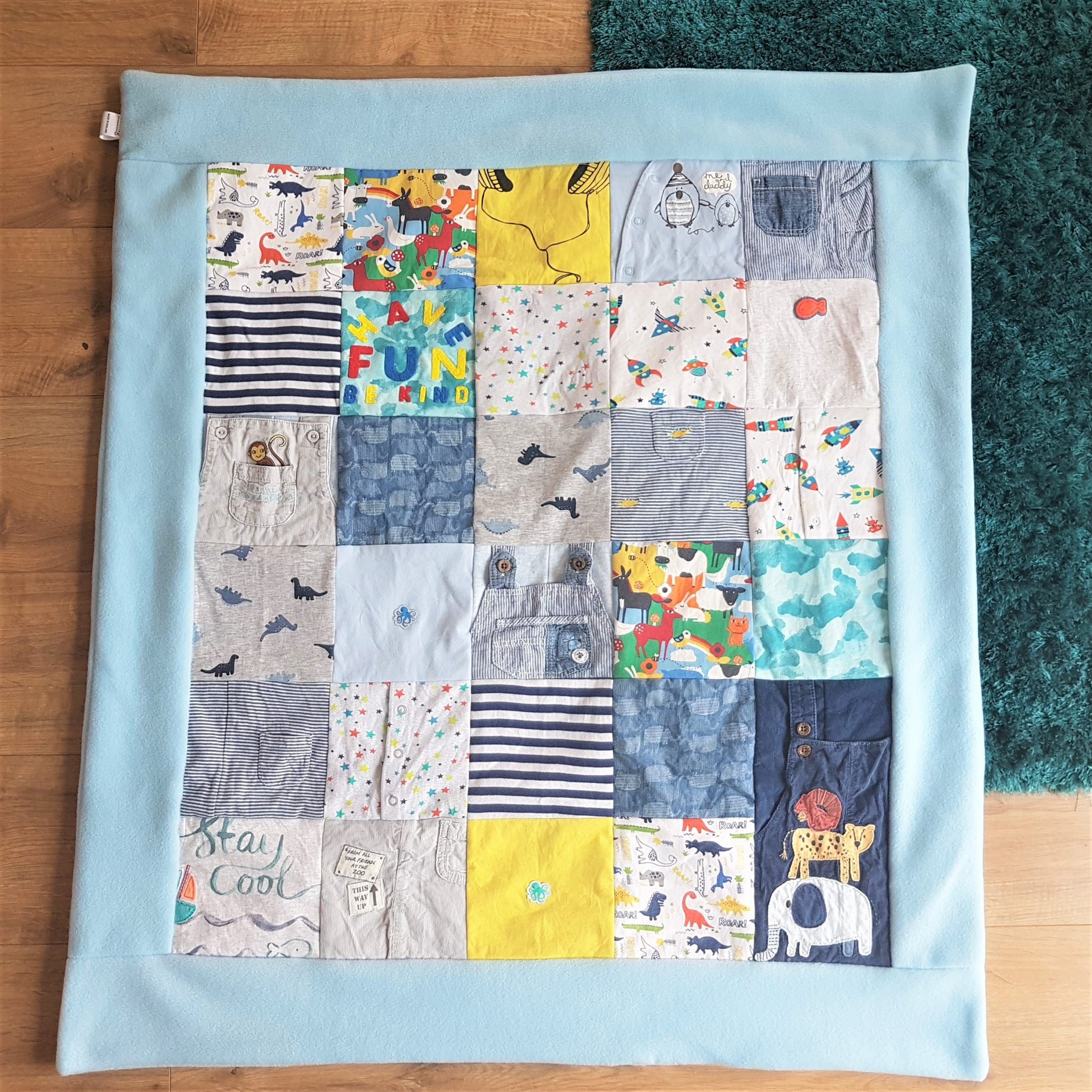 Our memory cushions are available in cotton or fleece fabric, they come in various colours, perfect for matching with your baby's nursery theme. To make your cushion extra special you can have them personalised with a name or message. Our cushions make wonderful gifts that would be treasured by the entire family.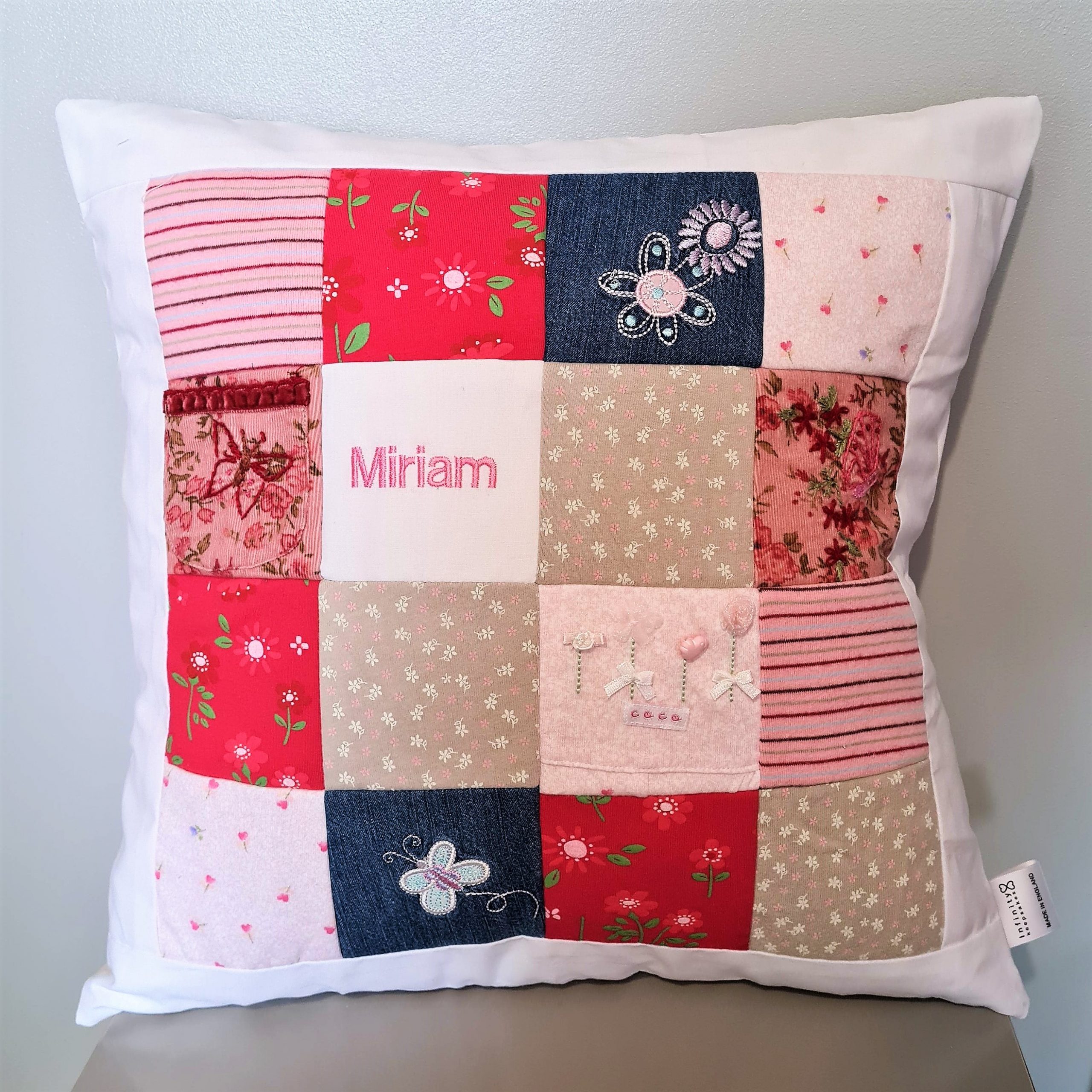 Our keepsake hearts are the perfect small memento gift to remember your little one and make great gifts for grand-parents. They can be made from 1-2 baby grows with optional personalisation.
How Long Will It Take To Make?
When you order a keepsake from Infinity keepsakes, you can expect your order within four weeks from the date we receive your clothing. If you are in a hurry for your order, we provide an express service and you will receive your order within two weeks.
Contact Us
If you'd like to learn more about our keepsakes made from baby clothes, please get in touch with us. You can reach us through our contact form or by phone on 01752 936765. We are always more than happy to have a chat and discuss your ideas.