Our Keepsake Gift Reviews
Hear From Our Satisfied Customers
We are very proud of our wonderful keepsake gift reviews, with more and more of our fabulous customers taking time out of their day to leave us feedback. As a testament to our service and products, we are 5 stars rated on both Google reviews and Facebook.
We love hearing back from our customers and finding out how well we did and exceeded all expectations! If you would like to leave us a review on Facebook, simply visit our Facebook page and click the reviews/recommendations tab to leave one. For those who would like to leave a Google review click here. We look forward to hearing from you.
Shirt Cushion
Dec 21, 2019 by David O'Conner
Had a shirt cushion made from my dads t-shirt for my daughter. I cant wait for her to open it on Christmas day! This will mean the world to her! I would highly recommend and will certainty be a returning customer in the future.
Luxury Quilt
Nov 3, 2019 by Mahamid Latif  
My wife sadly passed away.  To keep her memory alive my daughter suggested that we did something with her clothes. I spoke with infinity keepsakes and asked questions, they explained everything really well.  Both quilts arrived in times and my daughter and I were both astonished with the amazing quality of workmanship.
Animals
Oct 7, 2019 by Dwayne
The quality and craftsmanship is absolutely incredible! Ordered Keepsakes teddies for our children and the teddies truly are special and the kids love them!!! Really professional and friendly service. Would highly recommend.
Memory Bear
April 12, 2021 by Rachel Eatwell
My husband bought me a weighted bear for my birthday made out of our little girls first clothes and I would like to say how beautiful it is. I am so pleased with it and you have done such a wonderful Job! I will defiantly be sure to recommend you x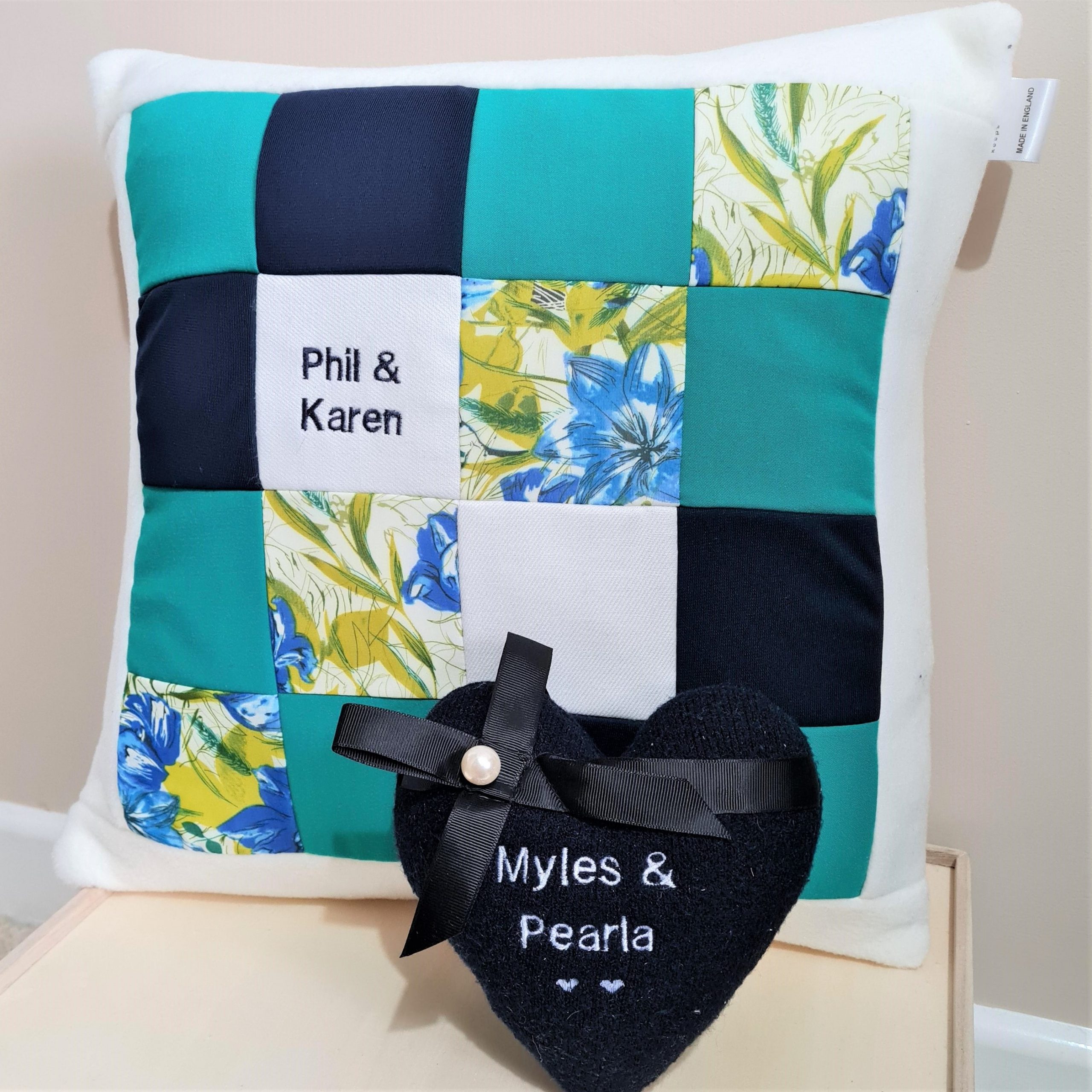 Cushion & Heart
April 5, 2021 by Sue & Lizzie
I'm in love with the keepsakes you have done for me. Thank you ever so much for everything you have done in creating these for us with mums clothes. We will treasure them forever. I am so touched by the way you have talked me through each stage as it was initially a very difficult thing to do. Thank you from the bottom of my heart.