Infinity Keepsakes are a small business based in Devon who specialise in making personalised keepsake gifts. After spending many years of working in the industry with other companies and gaining valuable experience, we decided to take the plunge and set up Infinity Keepsakes. Our business started in 2019, run by a father and daughter team and is expanding steadily.
We have a friendly and talented team of specialists, who are always keen to help. Most of our patterns have been designed in house and are unique to us. If you are after a keepsake that you can't find on our website, please don't hesitate to contact us, we are always keen to take on a new challenge!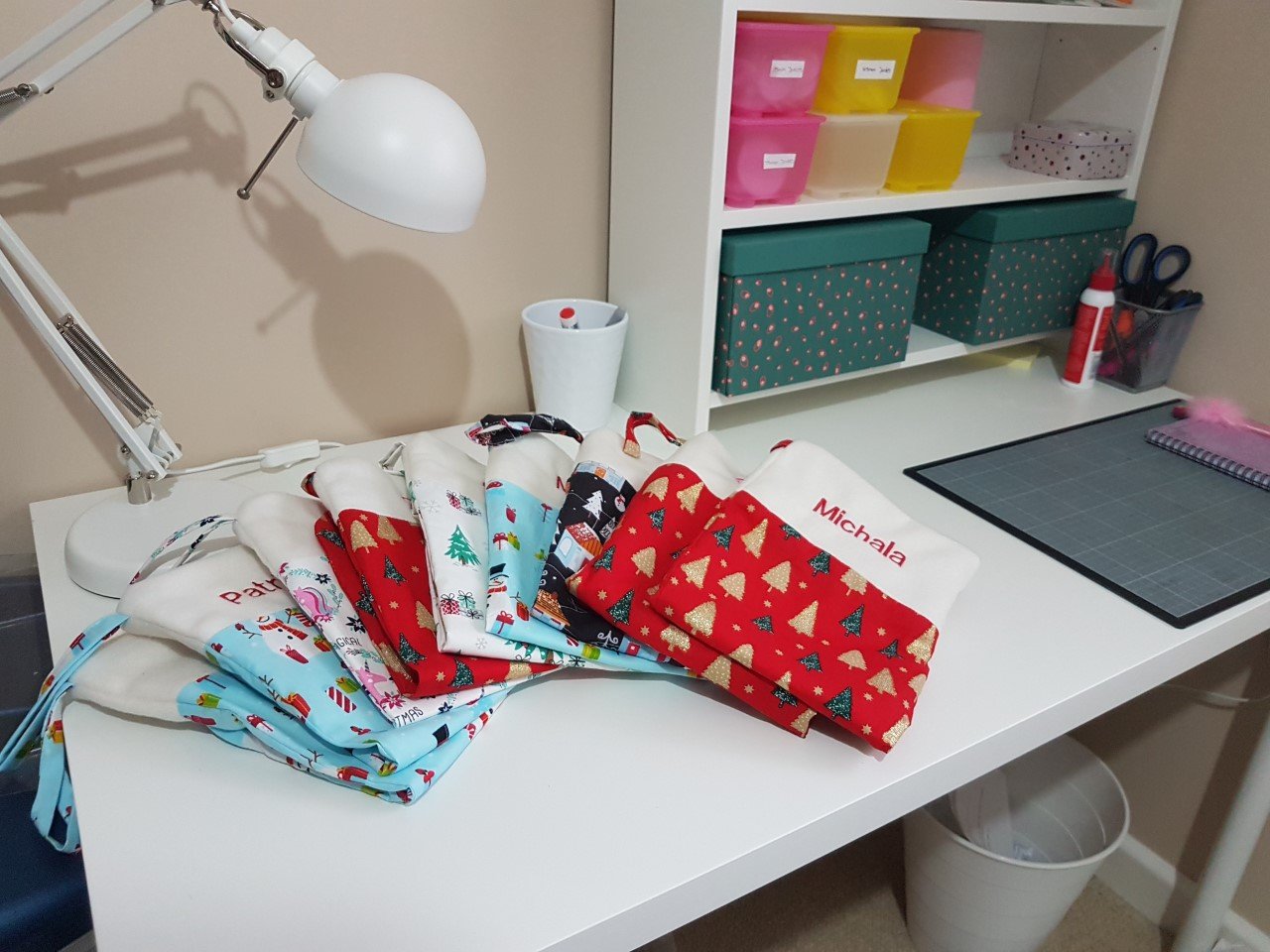 Why Choose Infinity Keepsakes?
We strive to give a reliable, punctual service and we're always willing to listen to our customers. We realise the sentimental value of your order, so when we're lovingly creating your keepsake, you can be assured we're taking the utmost care of your cherished clothing and precious fabrics.
With years of experience in the industry, we've got the skills, knowledge and expertise to make keepsakes that will be cherished for years to come. We're passionate about what we do and strive to provide an exceptional service to each and every customer.
Our business aim is to give all our customers an experience that results in a wonderful treasured keepsake. Our fantastic customer reviews demonstrate our commitment to delivering an excellent service and crafting high-quality, unique keepsakes you'll treasure forever. If you have any questions about our range of stunning gifts and memorial keepsakes, please don't hesitate to contact us, we'd love to hear from you!
Meet Mark, the owner of Infinity Keepsakes. Mark deals with the admin, finances and the day-to-day running of Infinity Keepsakes. He is the glue that ensures everything comes together. If you call our offices, then Mark is the one you will most likely talk to on the phone (he is extremely friendly and likes to chat)! Along with all of this, Mark packages your keepsakes to ensure they return home safely.
Meet Vicky, our lead seamstress and co-owner of Infinity Keepsakes. With a 1st degree in fashion, Vicky has had many years with other company's creating keepsakes from clothes along with having a fashion led background. Vicky has created all the animal patterns for Infinity Keepsakes and has a speciality at creating christening gowns from wedding dresses. She's a very talented lady that we are lucky to have.
Meet Amy, our hand sewer. Amy is awesome at hand sewing and stuffing your keepsakes, making sure they are the right shape and size. She inspects and does the quality control of all the keepsakes. Amy will also help with embroidery during busy periods and she also makes a brilliant cup of tea!
Meet Rose, who is also a hand sewer. We mainly rely on Rose during our busy periods and she works with us alongside her other job. Rose is amazing at finishing luxury quilts and she's also incredibly good at knitting.
Shirt Cushion
Dec 21, 2019 by David O'Conner
Had a shirt cushion made from my dads t-shirt for my daughter. I cant wait for her to open it on Christmas day! This will mean the world to her! I would highly recommend and will certainty be a returning customer in the future.
Luxury Quilt
Nov 3, 2019 by Mahamid Latif  
My wife sadly passed away.  To keep her memory alive my daughter suggested that we did something with her clothes. I spoke with infinity keepsakes and asked questions, they explained everything really well.  Both quilts arrived in times and my daughter and I were both astonished with the amazing quality of workmanship.
Animals
Oct 7, 2019 by Dwayne
The quality and craftsmanship is absolutely incredible! Ordered Keepsakes teddies for our children and the teddies truly are special and the kids love them!!! Really professional and friendly service. Would highly recommend.
Memory Bear
April 12, 2021 by Rachel Eatwell
My husband bought me a weighted bear for my birthday made out of our little girls first clothes and I would like to say how beautiful it is. I am so pleased with it and you have done such a wonderful Job! I will defiantly be sure to recommend you x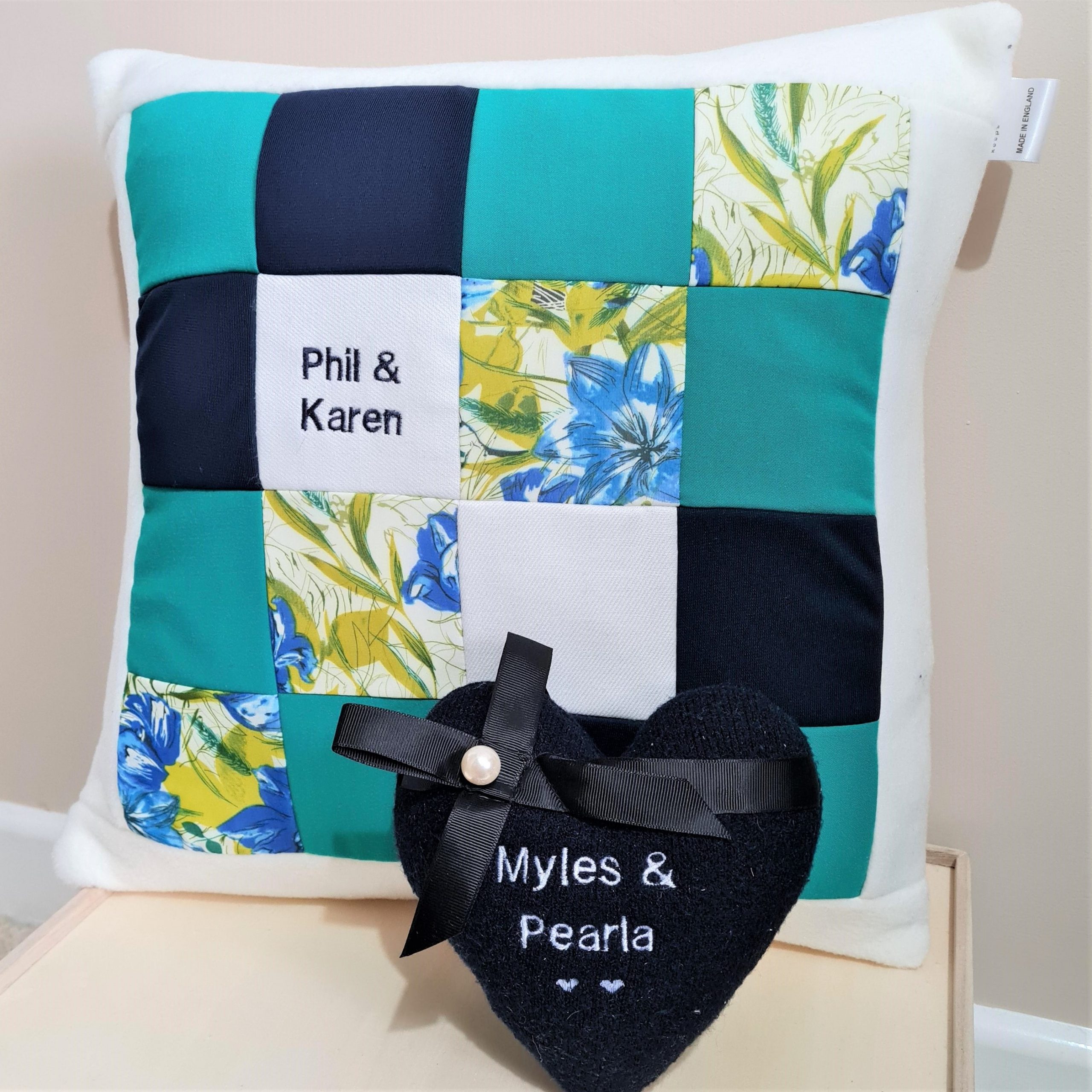 Cushion & Heart
April 5, 2021 by Sue & Lizzie
I'm in love with the keepsakes you have done for me. Thank you ever so much for everything you have done in creating these for us with mums clothes. We will treasure them forever. I am so touched by the way you have talked me through each stage as it was initially a very difficult thing to do. Thank you from the bottom of my heart.